Where can you buy timber in Western Cape at affordable prices? Somerset Timber offers a variety of wood and timber products at affordable prices. Prices can be download here – Wood and Timber Suppliers in Western Cape
Somerset Timbers
Somerset Timbers was established in 1990 as a sawmill that supplied off-saw products. Now 25 years later they are leading suppliers of:
Exterior Decking
Pine interior moldings
Pine exterior moldings
Construction timber and beams
Hardwood moldings
Counter tops and shelving
Boards
Poles
Fibre cement products
Download Somerset Timbers Prices
You can find Somerset Timbers just of the N2 in Somerset West
Contact Details for Somerset Timbers
Phone – 021 845 8713
Email – sales@sometim.co.za
Website – Somerset Timbers
Timber Preservation
Current South African building regulations require that all timber used in a building must be treated in a SABS registered facility, protecting the wood from borer beetle and rot. At Somerset Timbers our treatment division pressure impregnates timber with preservatives. We also treat timber supplied by our customers.
Read the Somerset Timber Safety Guide for information on handling treated timber.
How to Install a Deck
A deck is a long term investment and will enhance the value of your home and lifestyle. A deck which is stable, creak free and easy to maintain is therefore the goal to protect your investment. Follow this advice to get it done correctly.
Make sure the support structure is solid:
When installing a timber deck, it is vital to ensure that the supporting structure is correctly designed and correctly installed to provide a solid base for your deck. We cannot stress enough that the stability, lifespan and safety of a deck starts with the structure underneath. From choosing the right fastenrs, specifying the bearers and planting poles correctly – make sure this is done properly.
Too often the structural frame of a deck is installed poorly and the incorrect beams chosen, resulting in poor performance of the decking surface.
Please ask us for assistance to help ensure your structure is specified and built correctly.
Standard span graphs are provided below for flooring and decking based on the joist type. They will assist in choosing the correct joist. We recommend 50x152mm or 50x228mm joists as they provide could screw holding and space for good joints. Rather over design your deck supports ! While we love to sell you more timber, your solid and stable deck will far outlast the extra money spent. All our 19mm and 22mm thick decking requires a maximum 450mm joist spacing(400mm is even better). Our 32mm pine decking can span 600mm between joists.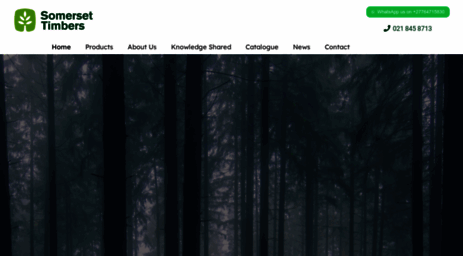 There are various ways of designing the support structure but the basics dictate that joists should be supported where possible by timber bearers. Minimize the use of brackets and joist hangers. Do not rely on coach screws and threaded bar in shear for vital connections.
Graph 1: Deck Joists-38-50mm thickness
Graph 2: Deck Joists-76mm (rarely used)
Choose the correct fastener:
There are many types of decking and many types of deck fasteners on the market. Our range of fasteners have all been tried and tested by our customer over many years. After over 25 years of supplying timber decking we can say the following:
The best method for fastening all decking is using 2 stainless steel screws at every joist.
Lets repeat that:
The best method for fastening all decking is using 2 stainless steel screws at every joist. No other fastening method comes close with regards to stability, strength and ease of maintenance. We recommend our Endura stainless steel torx deck screws or Spax stainless steel deck screws.
The basic method is summarised on this printable page: Decking installation with standard decking screws
Ensuring that screws are countersunk correctly and torqued correctly is vital.
For Garapa 19x90mm decking we have alternative fastening systems using either a hidden screw with the Camo-marksman Pro-tool and screws and the Easy Clip clip system for pre-grooved or on site grooved decking.
Shortcuts such as missed screws, undersize joists, joints in mid span must be checked for by the buyer. If in doubt send us a photo and ask us !
Maintain your deck:
Your deck is installed and you've been braaing and lounging on it for a year. Great !
Like any natural product, timber decking requires some seasonal maintenance – ideally in spring.
We recommend a stiff brush clean with some vinegar and dish washing soap mixed with water followed by a rinse. Avoid pressure washers. Allow to dry thoroughly and coat with 2 coats of our Endura Galseal timber oil. This is a simple process and ensures long life of your investment.
Why must Timber be Treated
To prevent the spread of borer beetle and prevent rot, current building regulations require that all timber used in a building must be treated. Go to our treatment page to learn more about the different timber treatments we do.
Should I use Stainless Steel Decking Screws?
Yellow passivated steel posi-drive screws are a fraction of the cost of stainless screws and it seems crazy to spend the extra for stainless. However, we have seen most ordinary passivated steel screws start to corrode after a year or even less. If trying to remove them for maintenance of a part of your structure the chance of the screw shearing off is high. There is also a possibility of the screw corroding to the point of snapping off while in place. Use stainless screws on outside structures to avoid these problems. All materials can be found at Somerset Timbers.
Wood and Timber Suppliers in Western Cape
Join us on Facebook
Read more on News Factory Magazine
Keywords for this post; Wood and Timber Suppliers in Western Cape
Timber and wood suppliers cape town
Timber Suppliers
Wood Suppliers
Western Cape Timber and Wood Suppliers
Affordable wood and timber prices Cape Town Western Cape